Rita Maria Martinez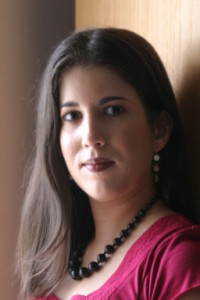 Rita Maria Martinez's work has appeared in various literary journals and magazines: Ploughshares, Diagram, Gargoyle, MiPOesias, The Dr. T.J. Eckleburg Review. Her poetry also appears in the eighth edition of Stephen Minot's textbook Three Genres: The Writing of Fiction/Literary Nonfiction, Poetry and Drama (Prentice Hall) and in the anthology Burnt Sugar, Caña Quemada: Contemporary Cuban Poetry in English and Spanish (Simon & Schuster).
Martinez's chapbook, Jane-in-the-Box (March Street Press), takes a character from classic English literature, Jane Eyre, and revamps her with tattoos, fishnets, and modern feminism. The poem "St. John Rivers Pops the Question" was nominated for a Pushcart Prize. The poem "Reading Jane Eyre" received an honorable mention in AWP's Writer's Chronicle for the 2002 Intro Journals Project.
Martinez has been a featured author at the Miami Book Fair International; at the Society of the Four Arts in Palm Beach, Florida; and at the Palabra Pura reading series at the Guild Literary Complex in Chicago.
Read More : – Press Release and Interview with the author –